Flush Pop Up Outlet Series - Europe
Size
Edition
Outlet Configuration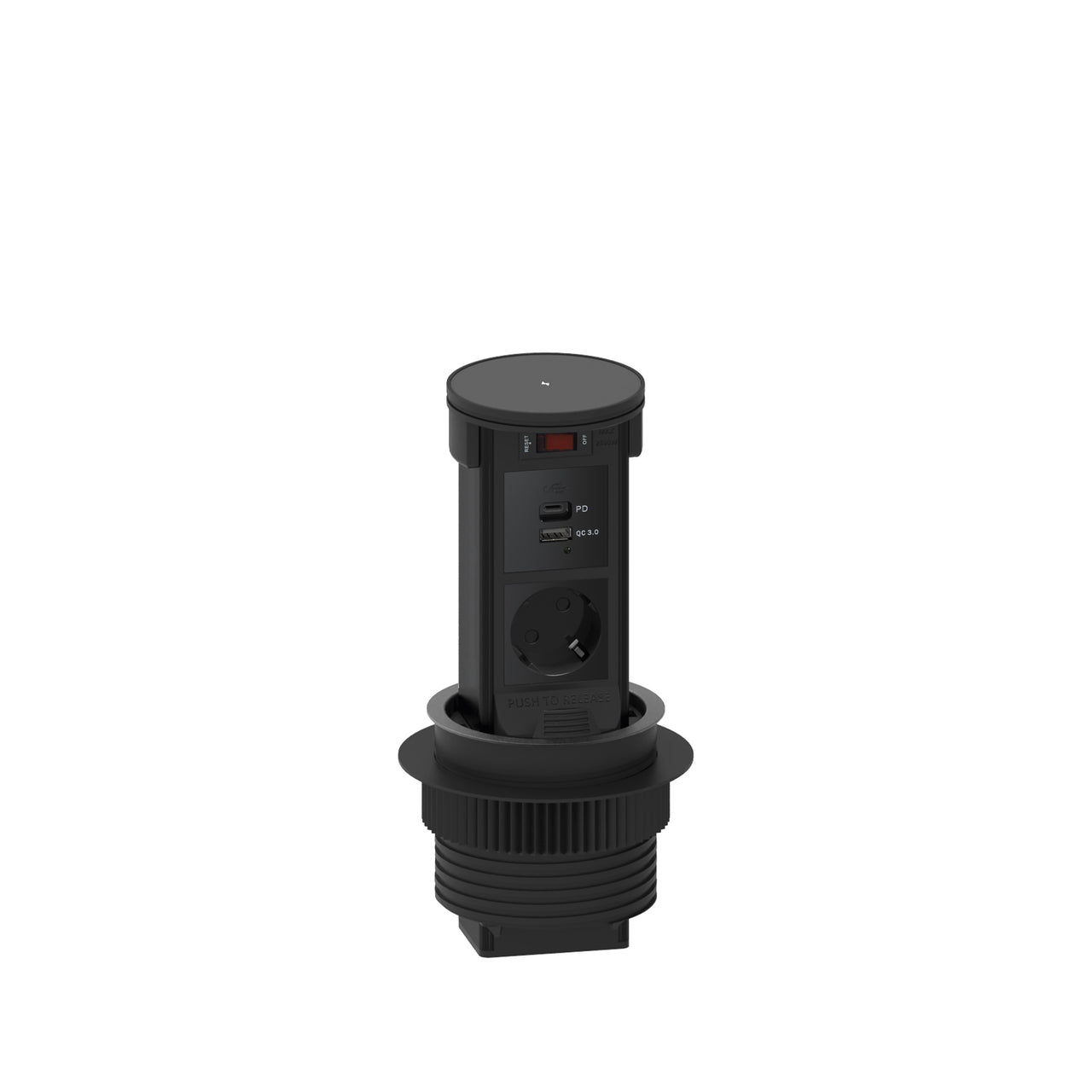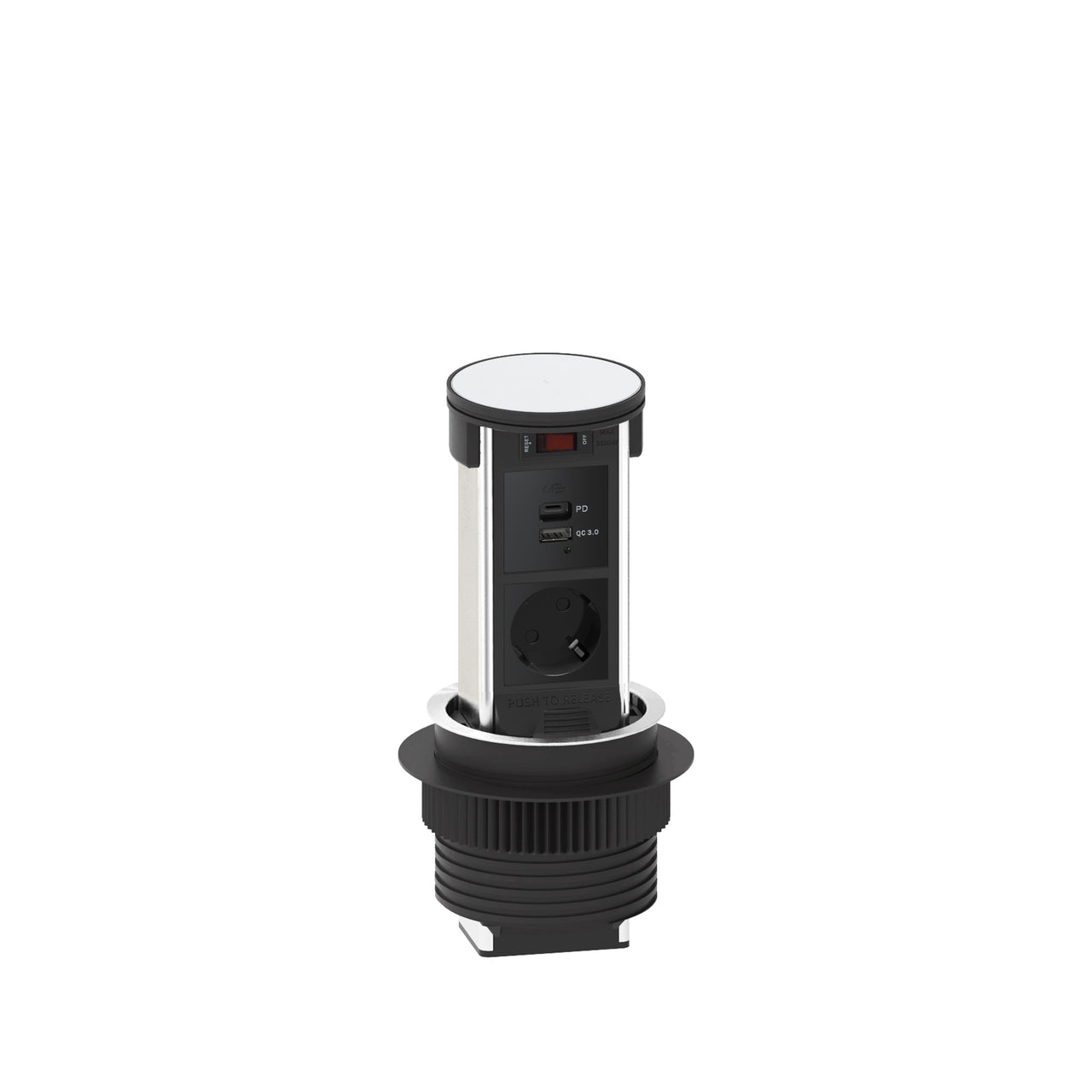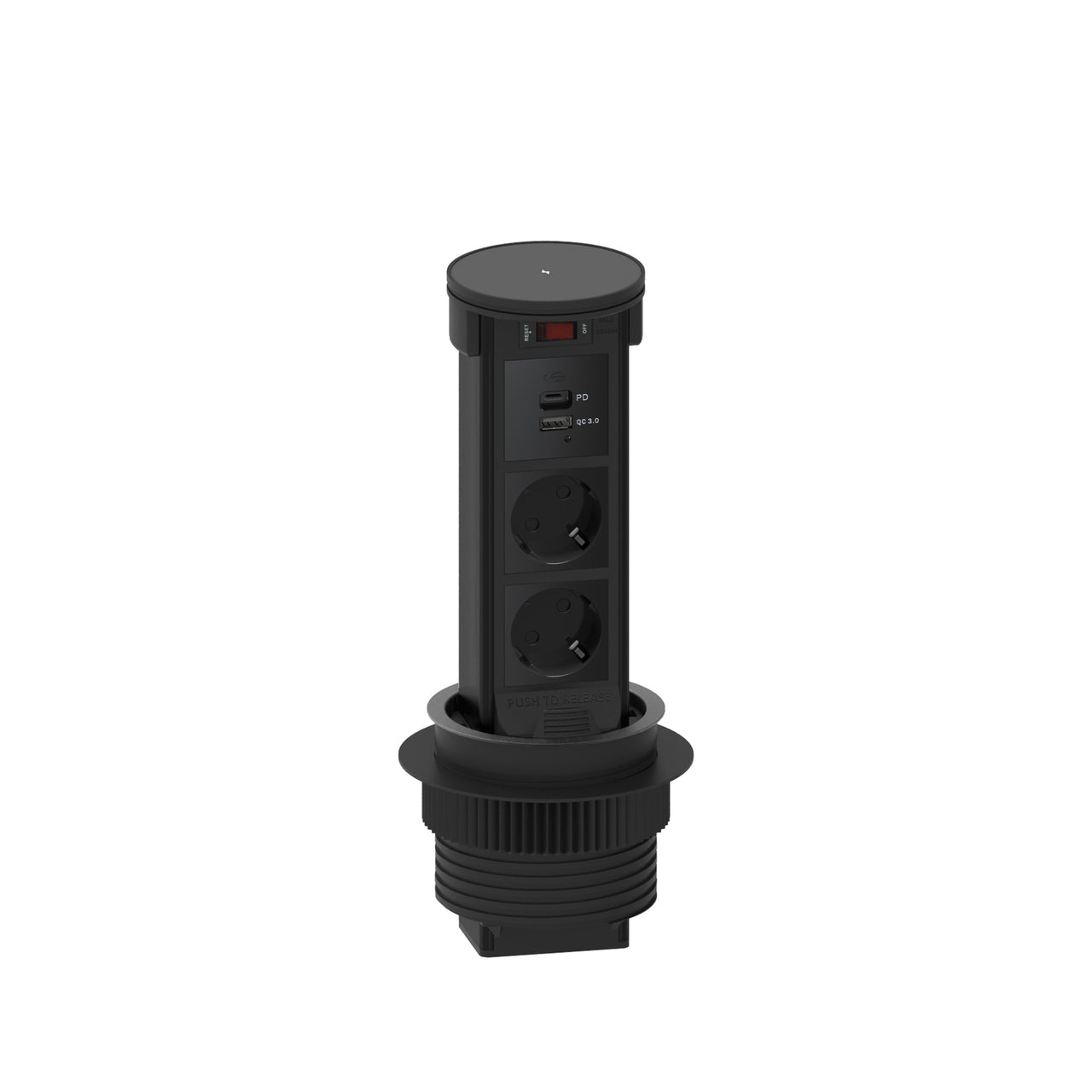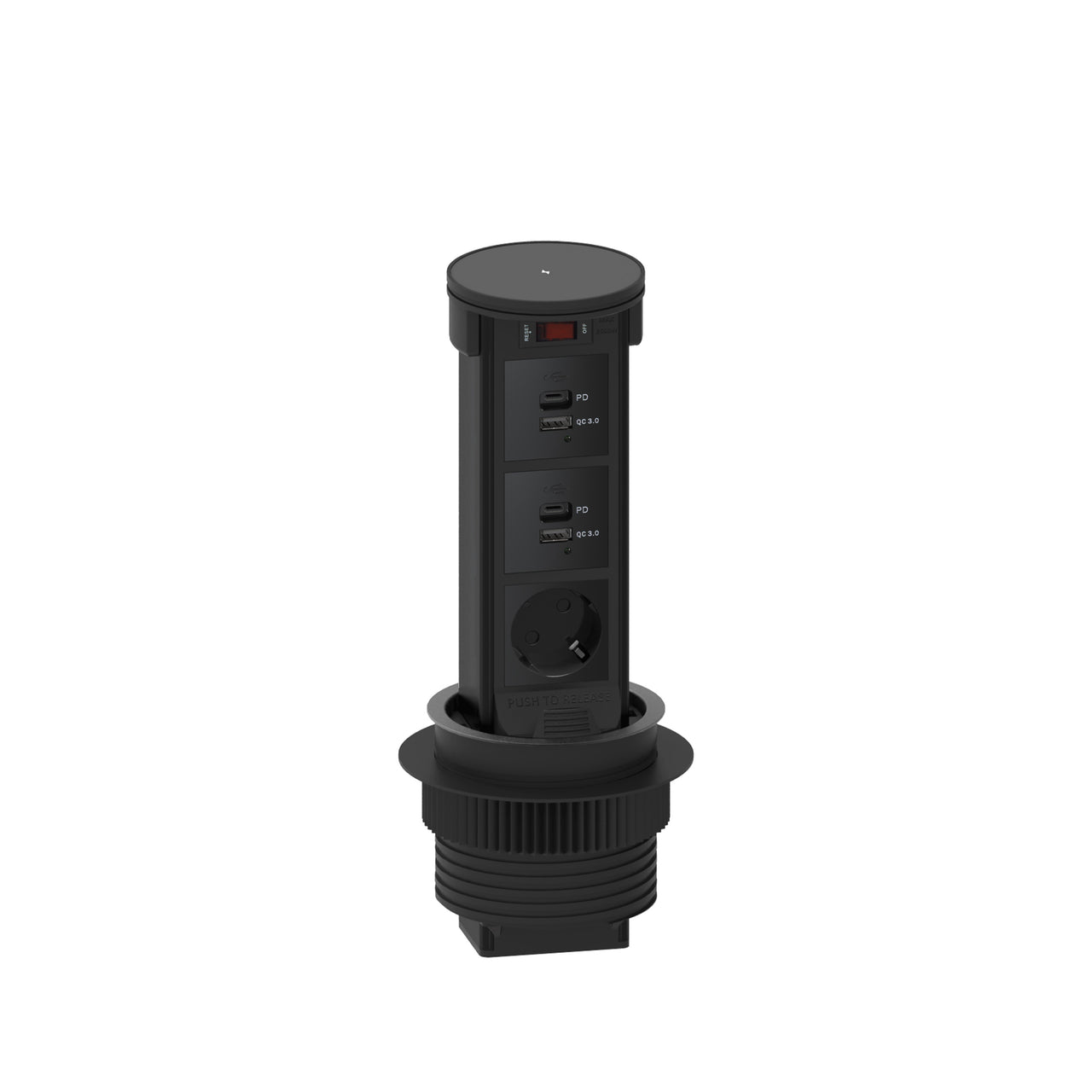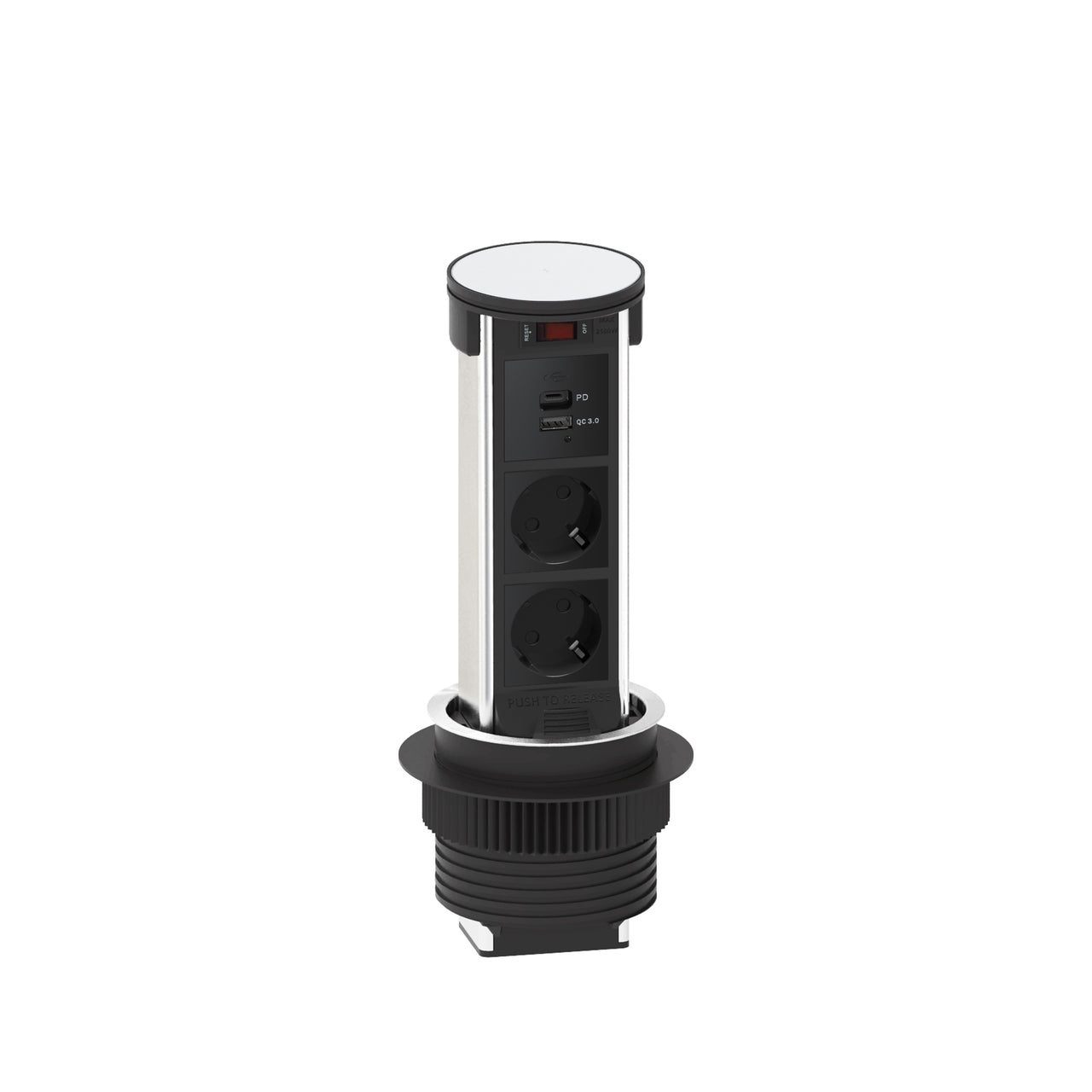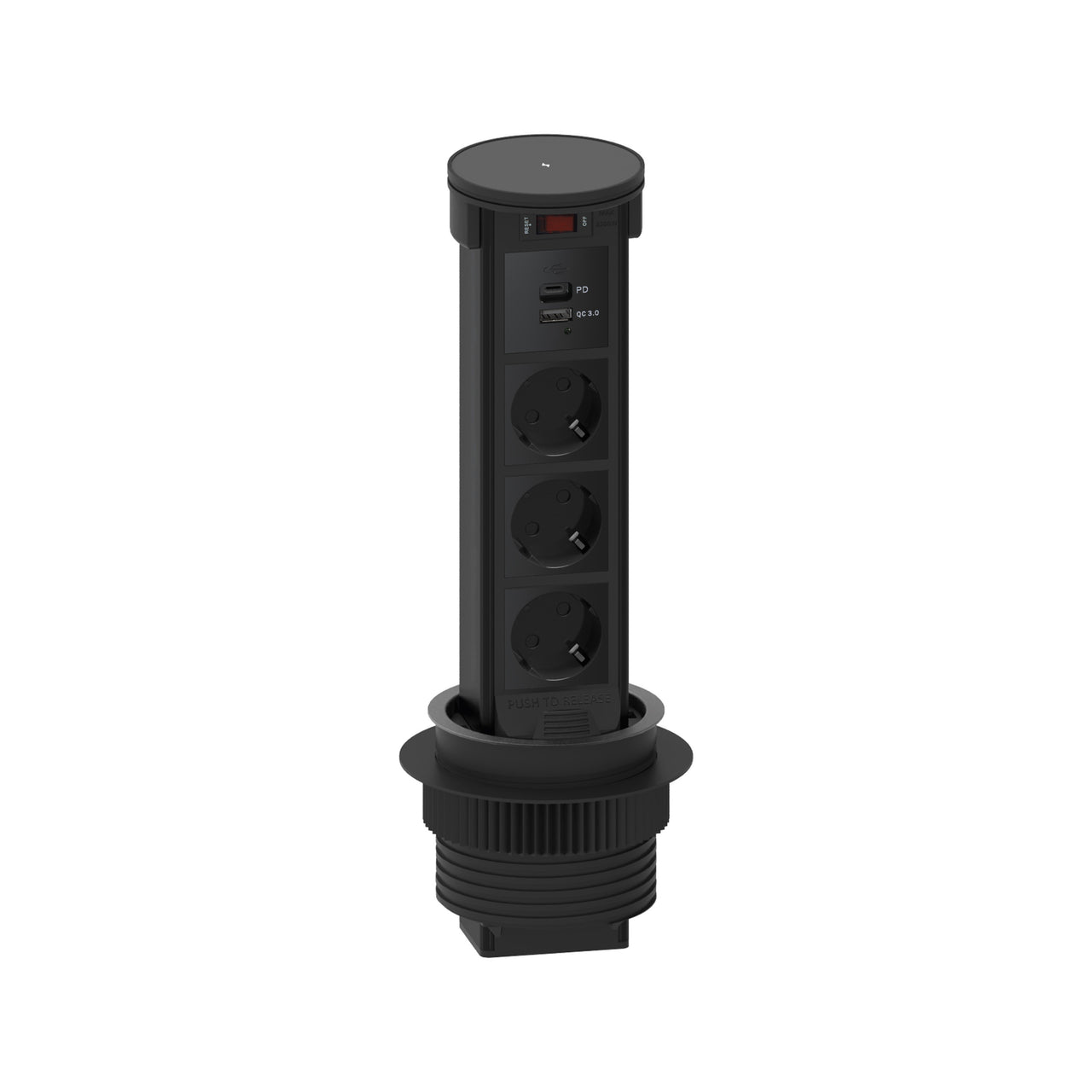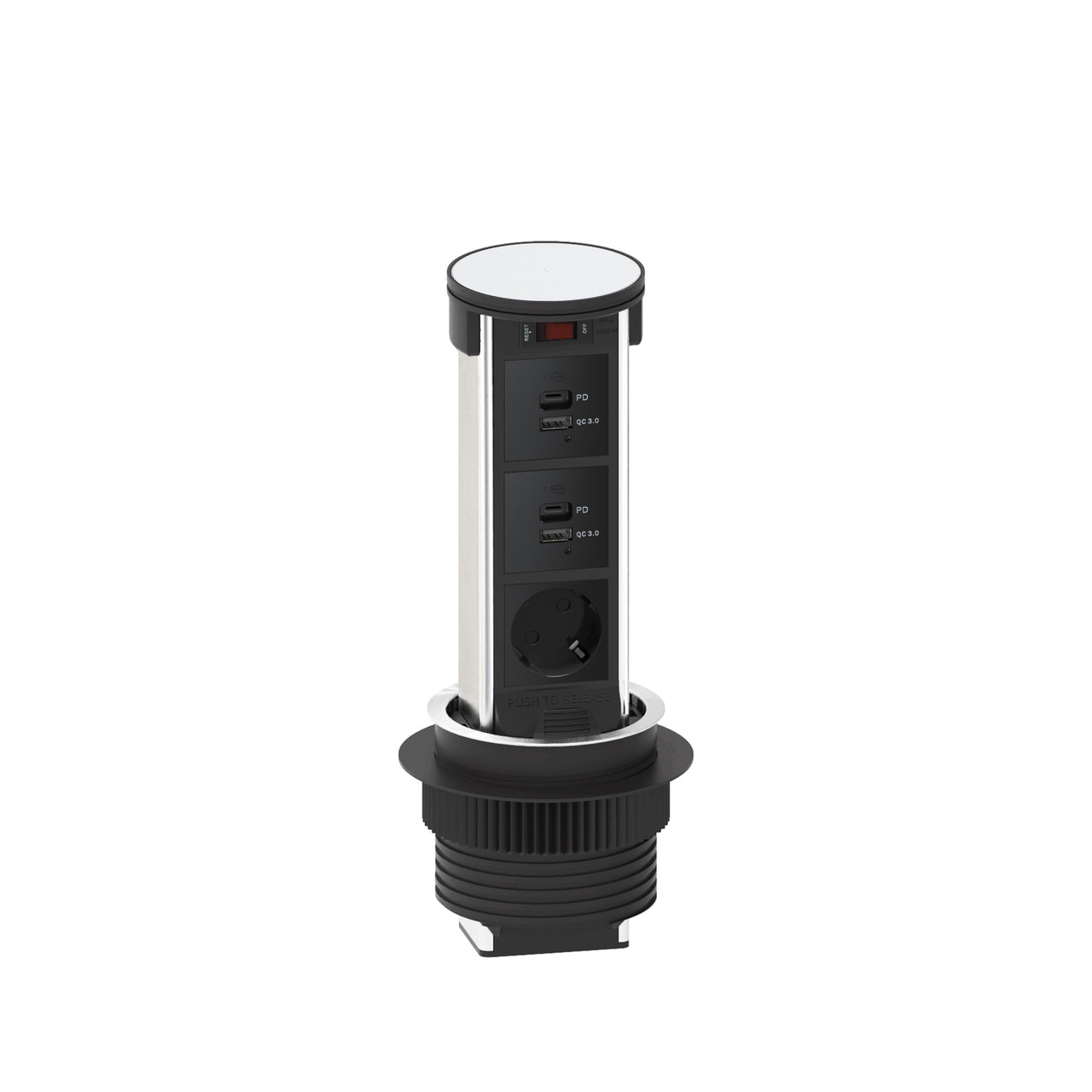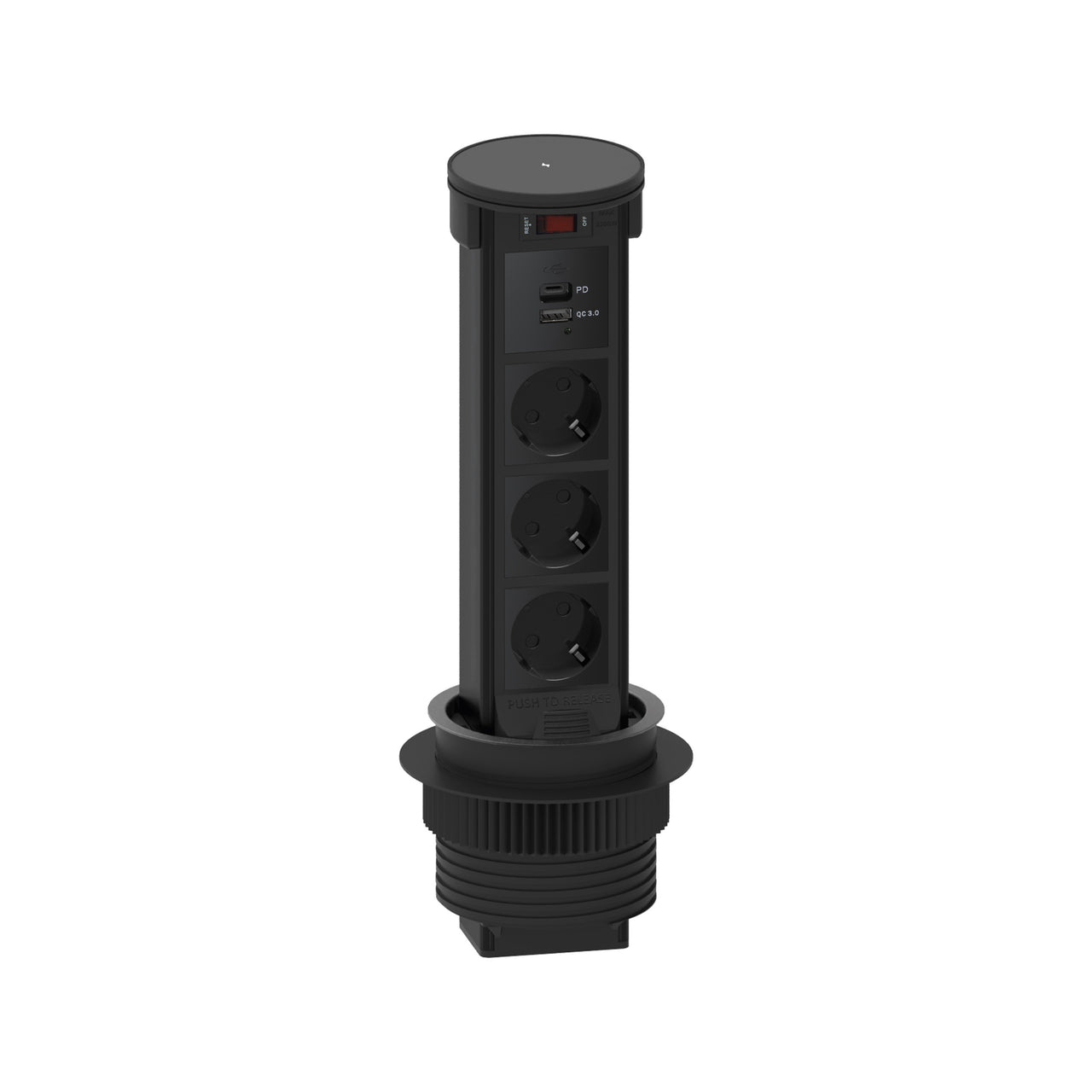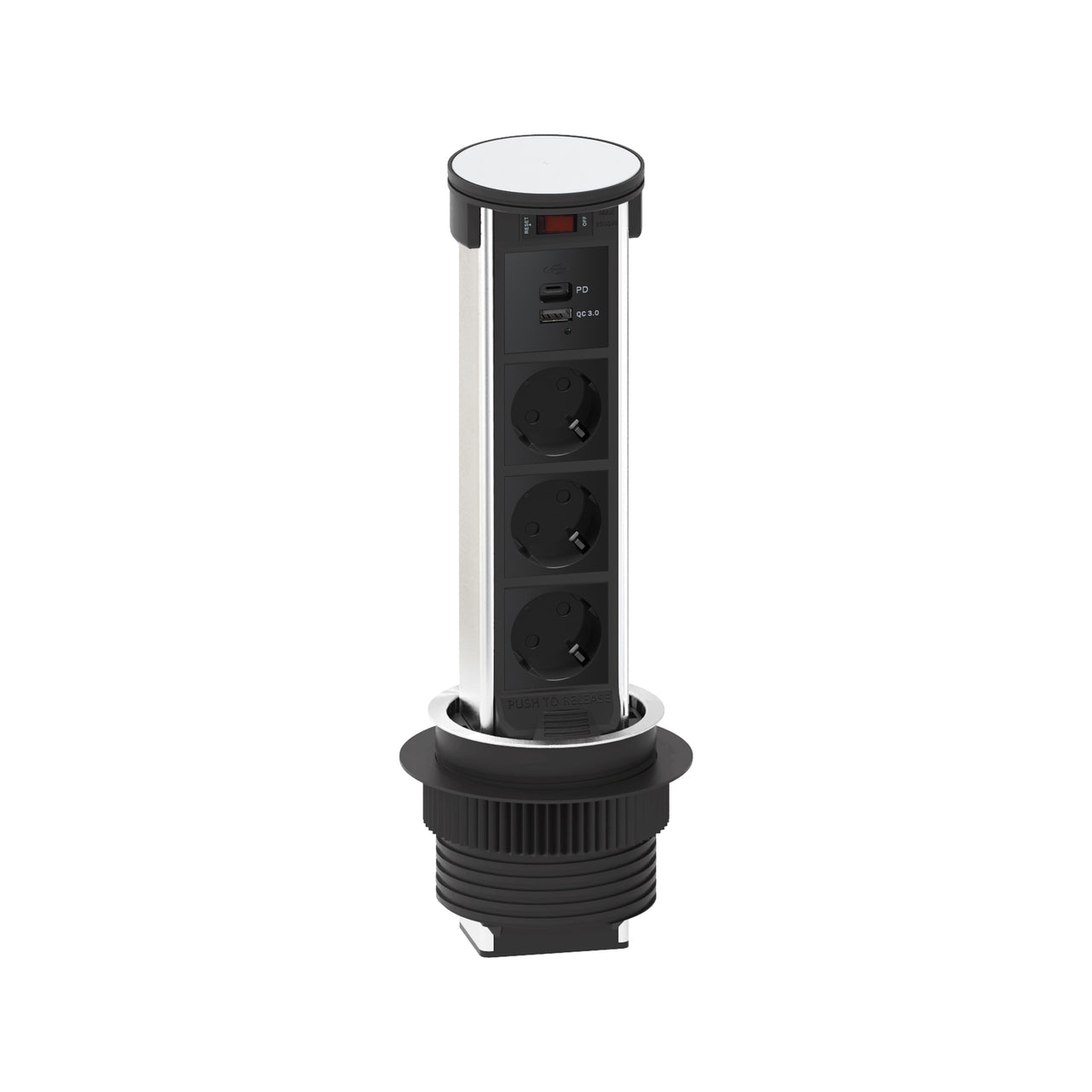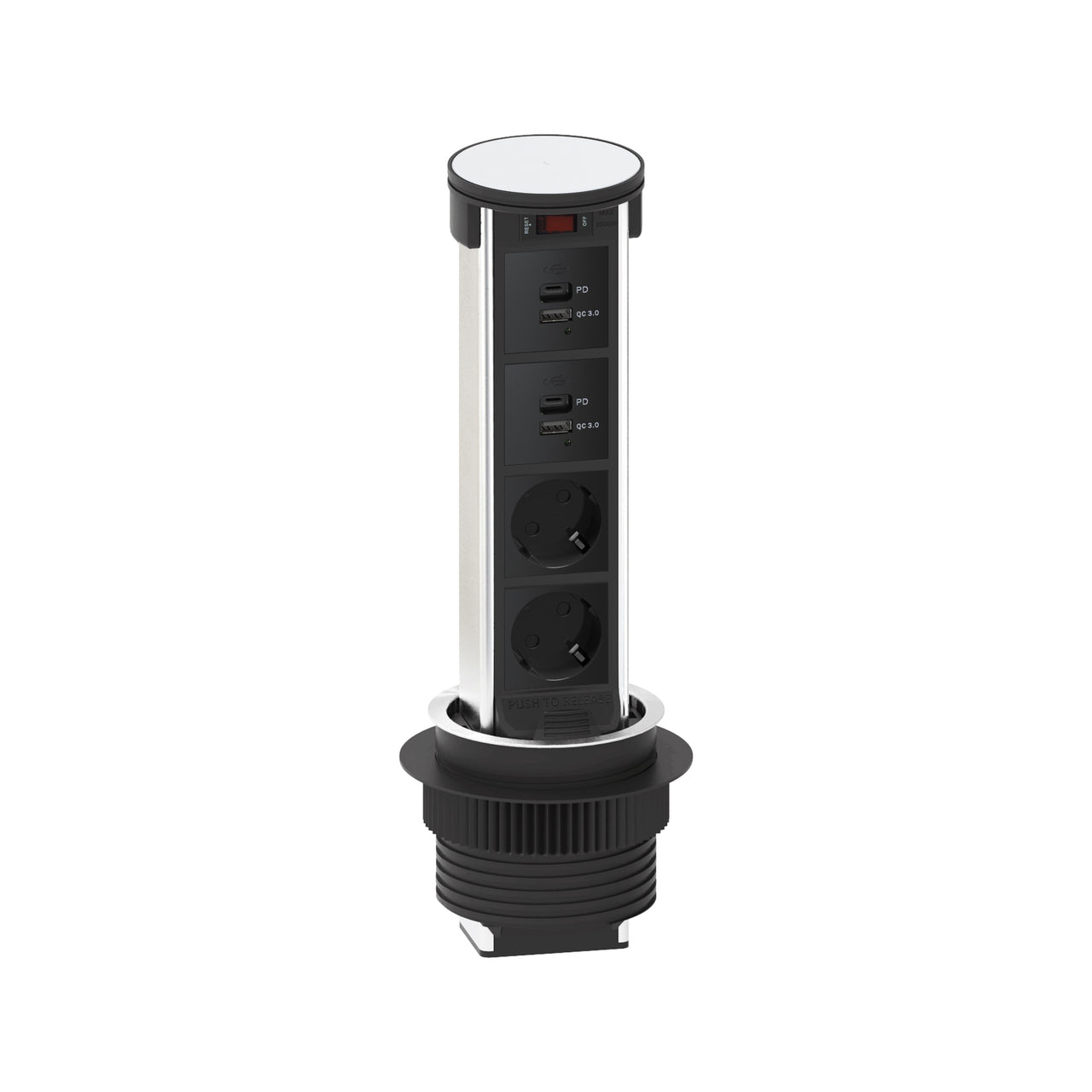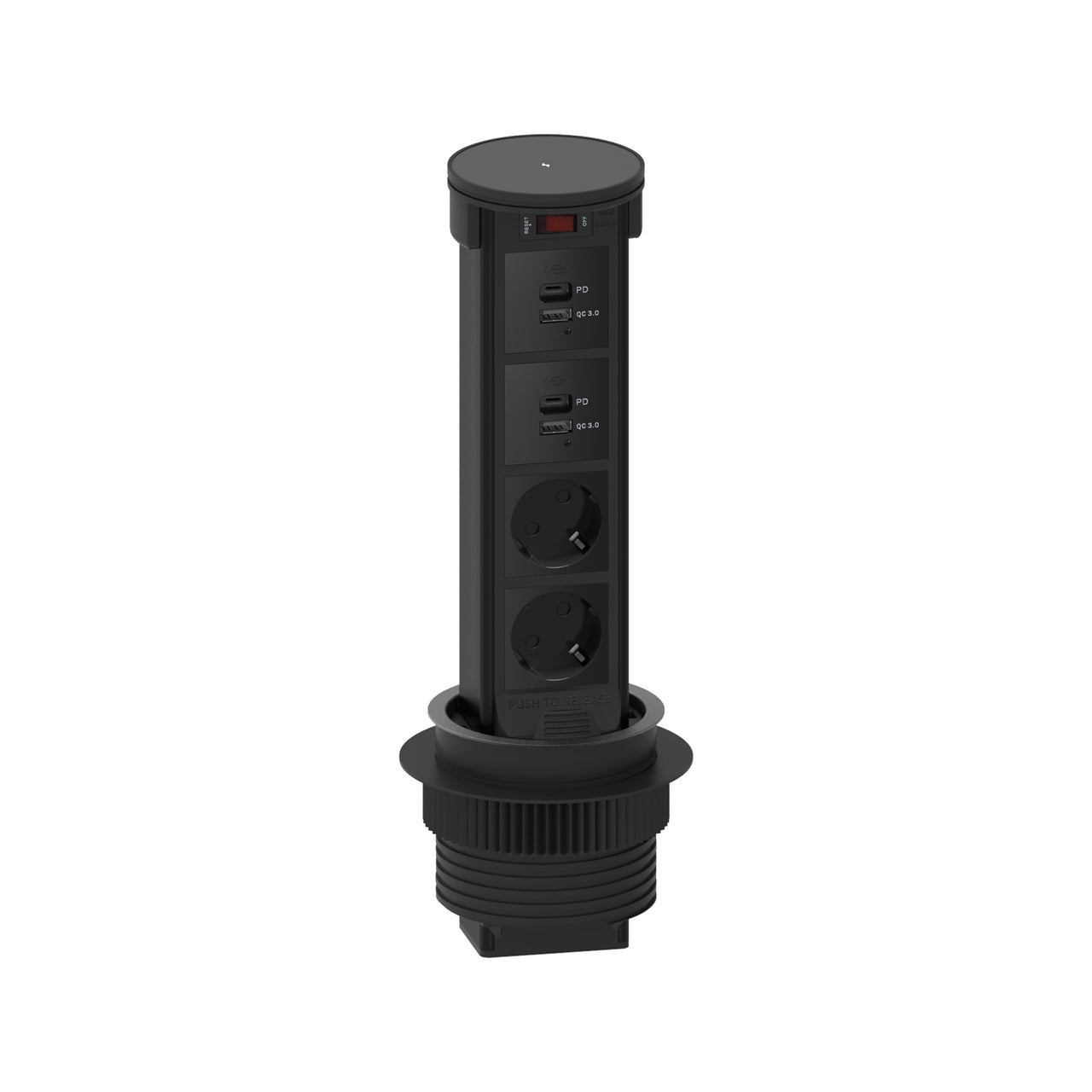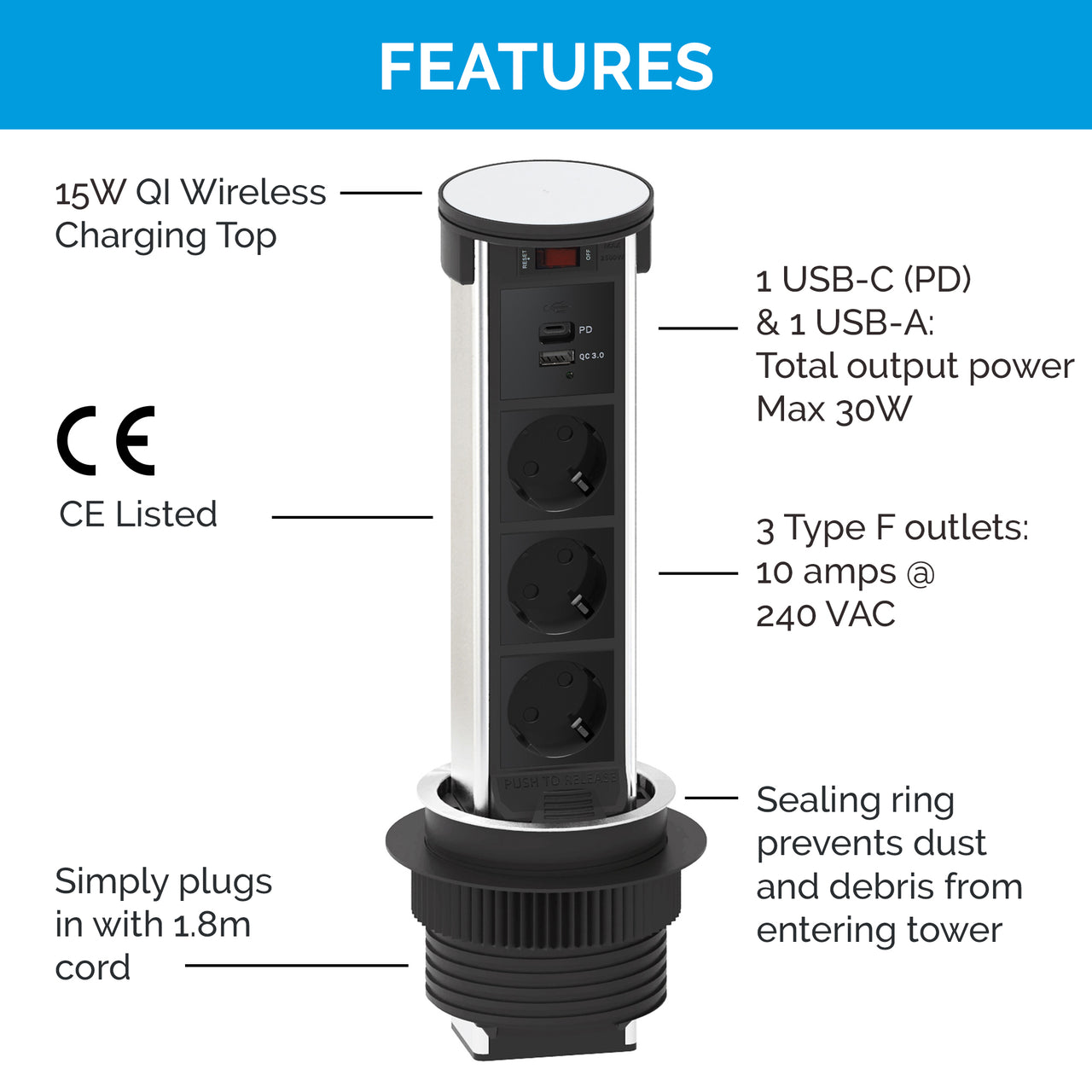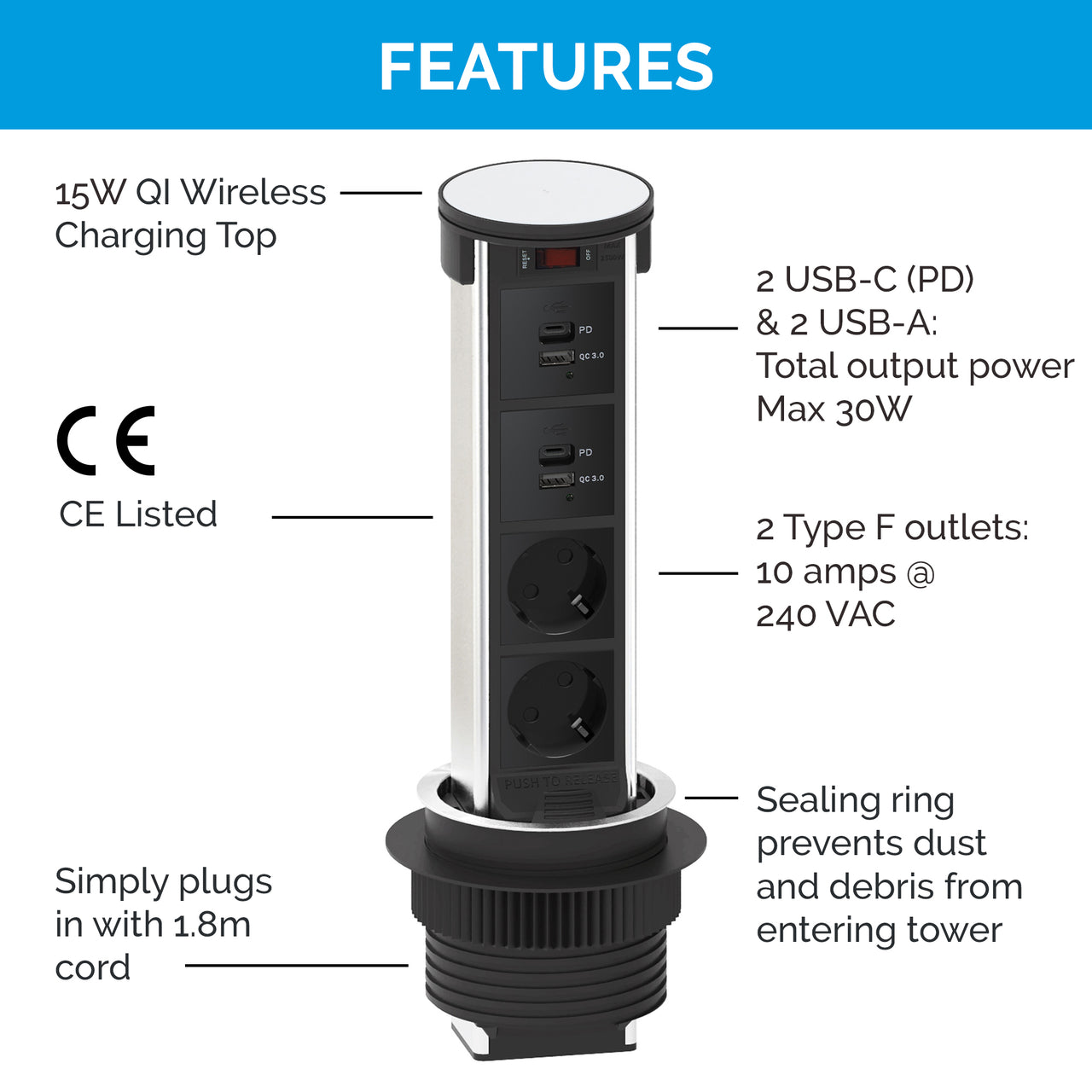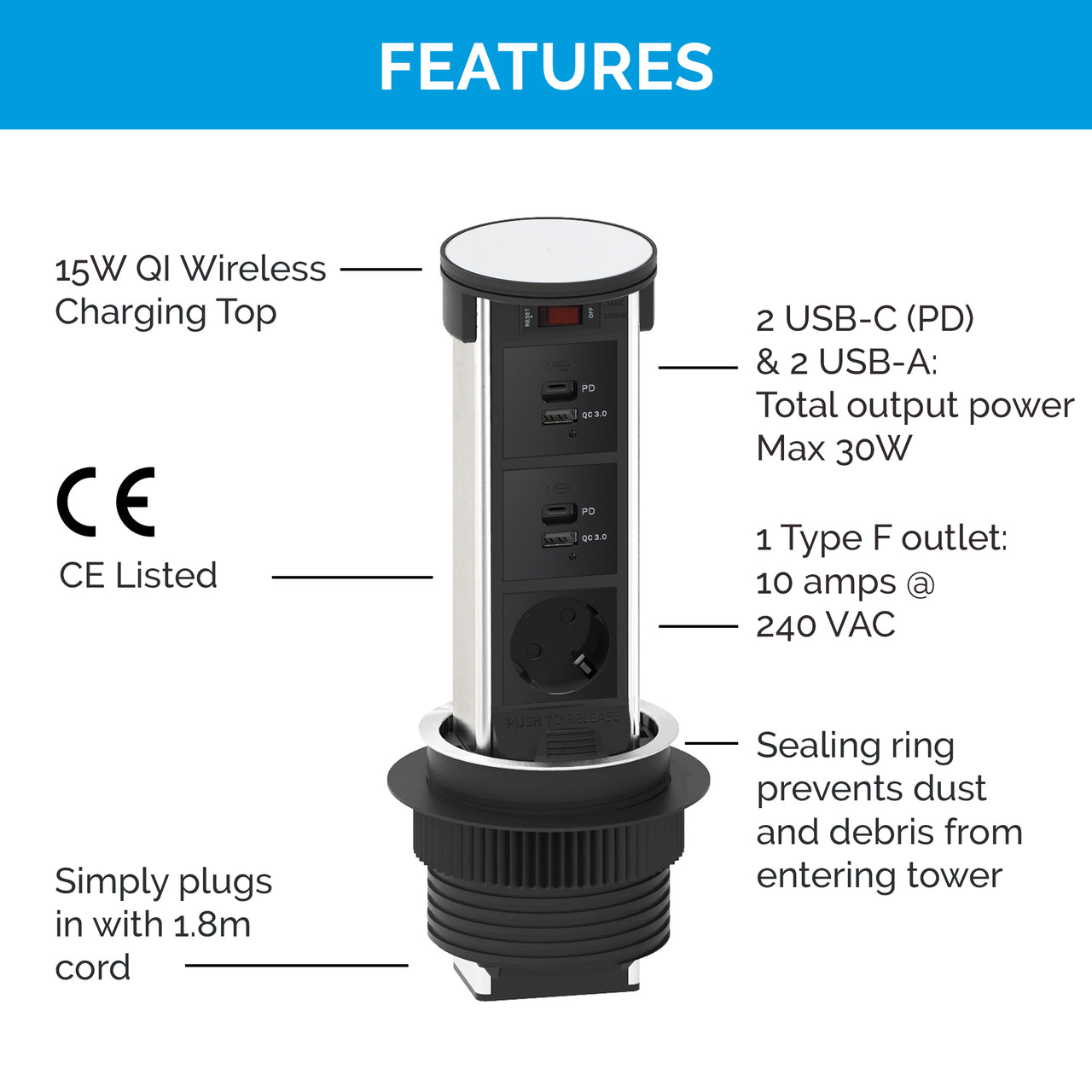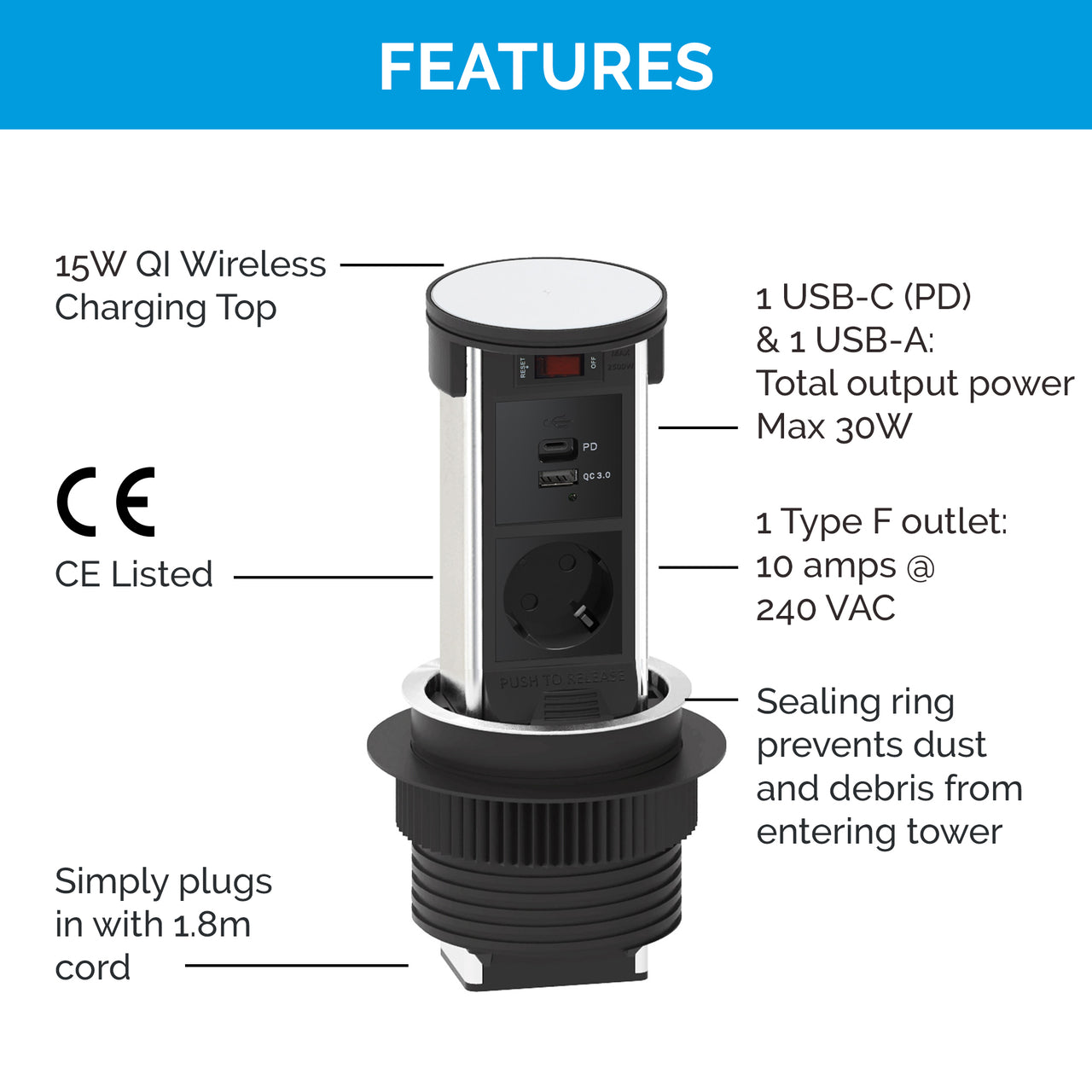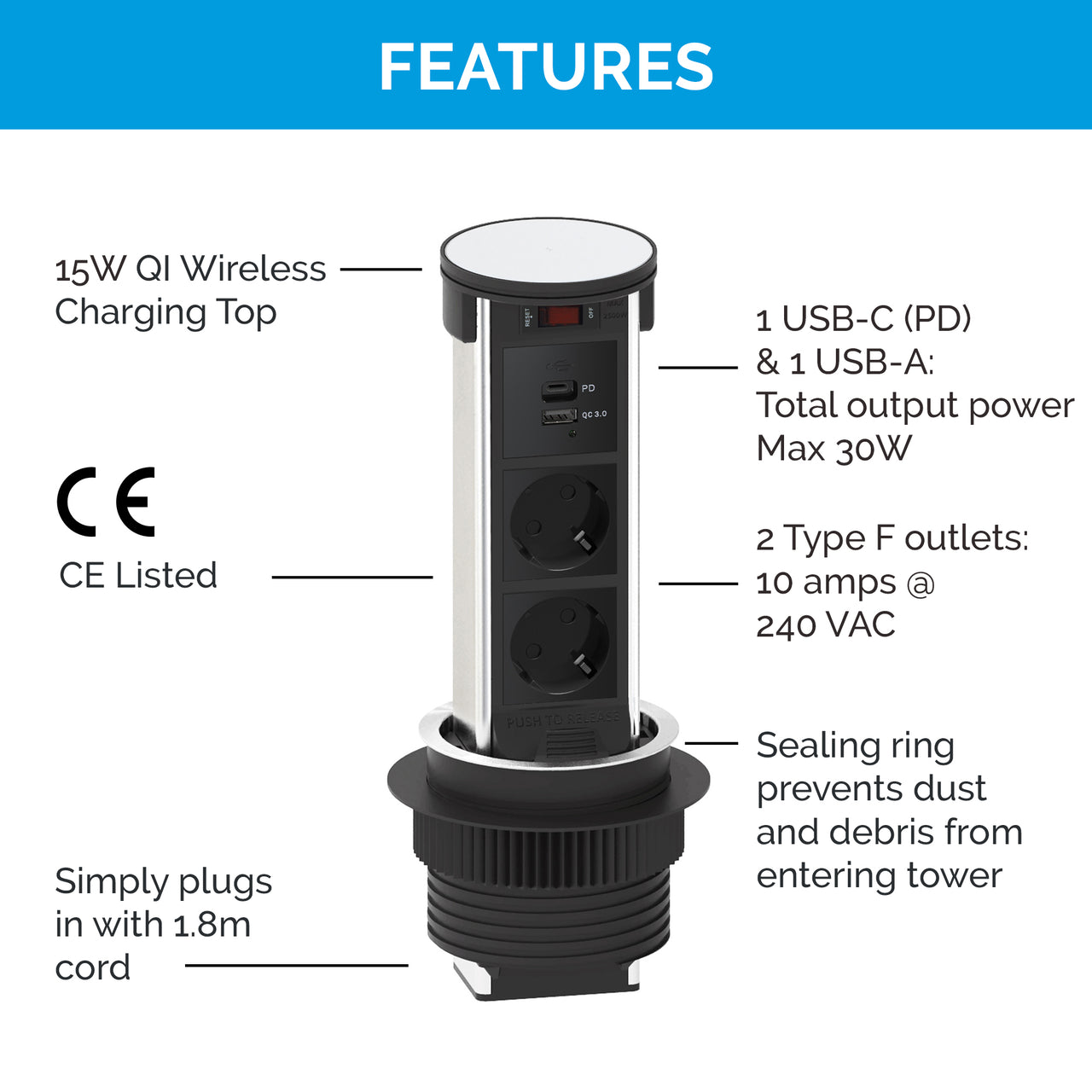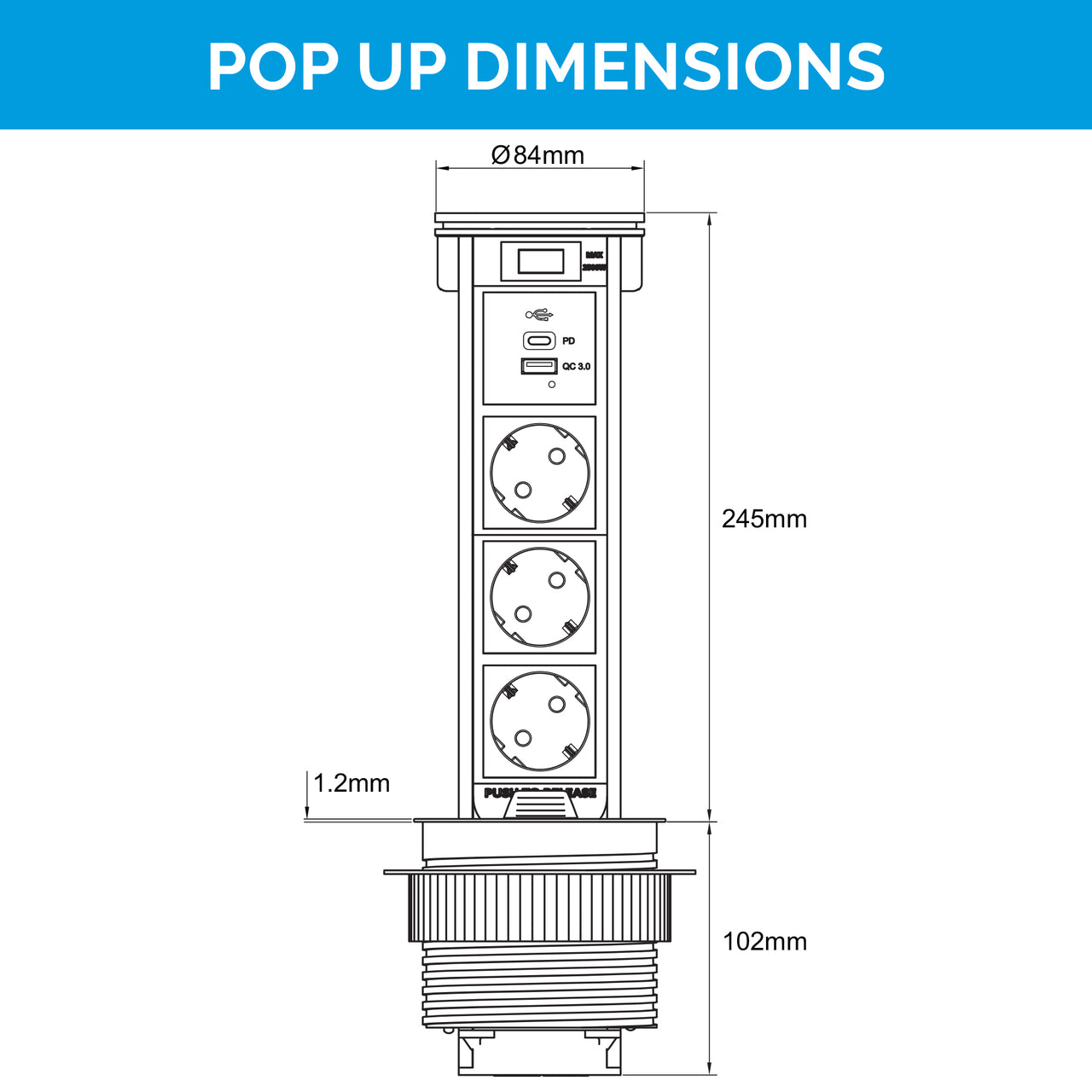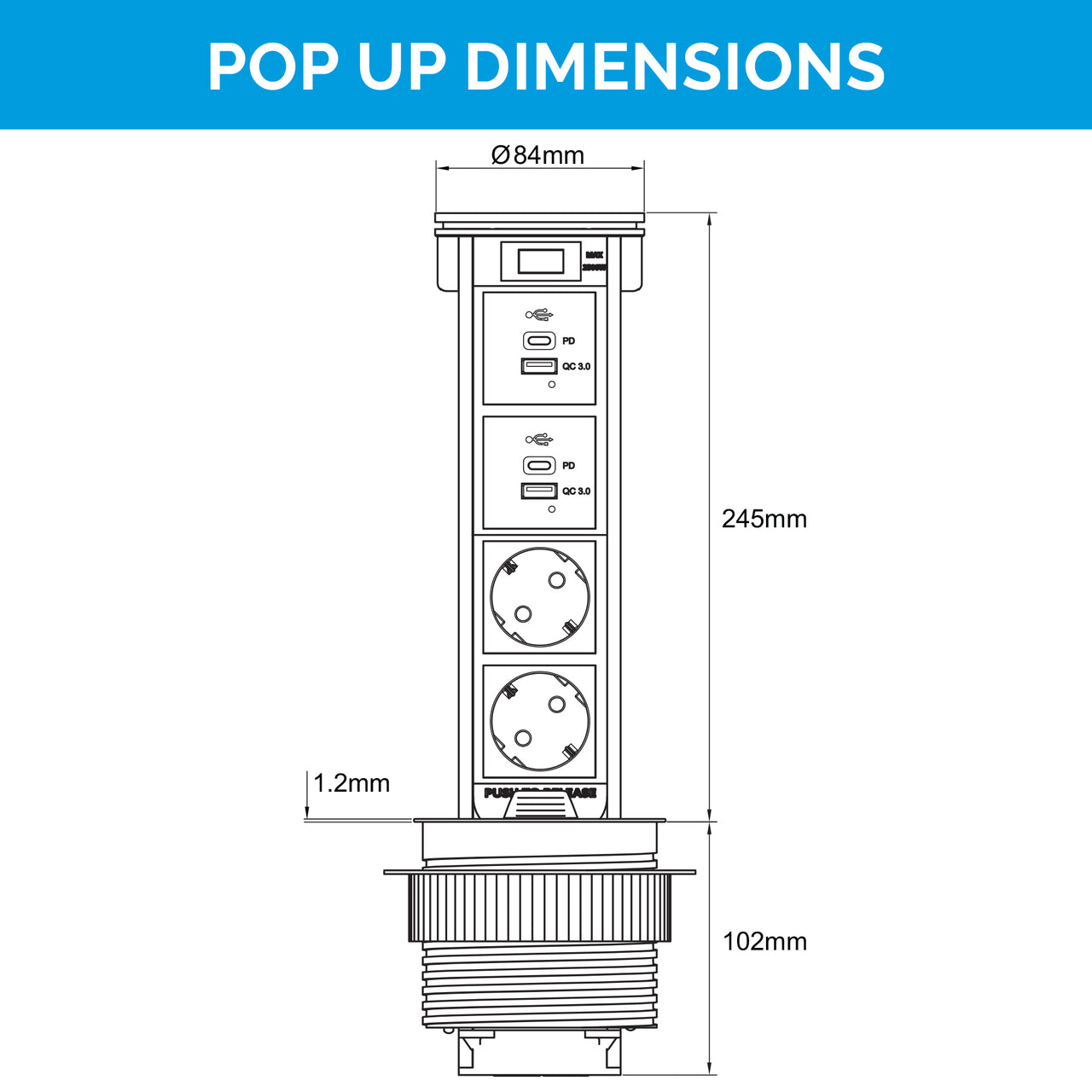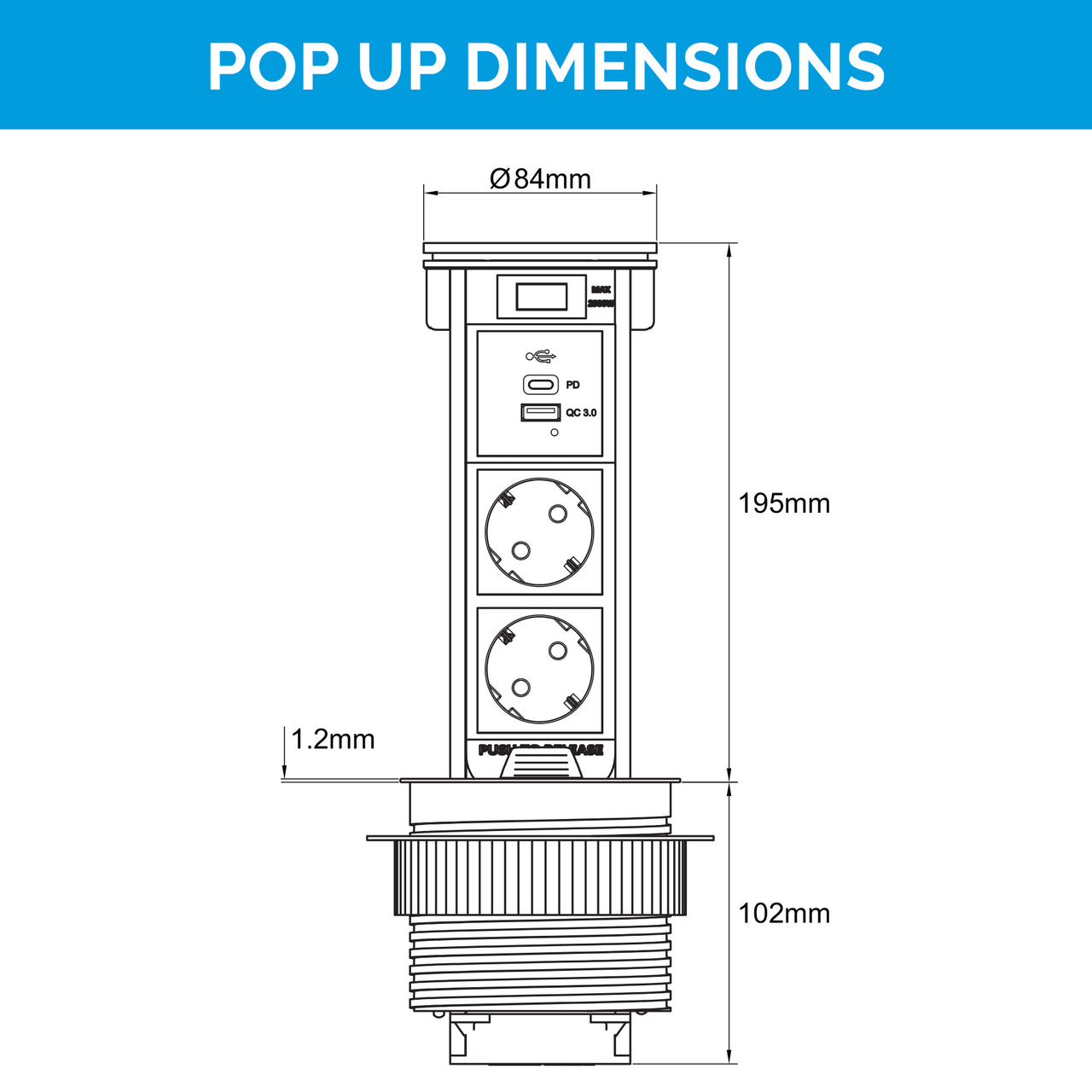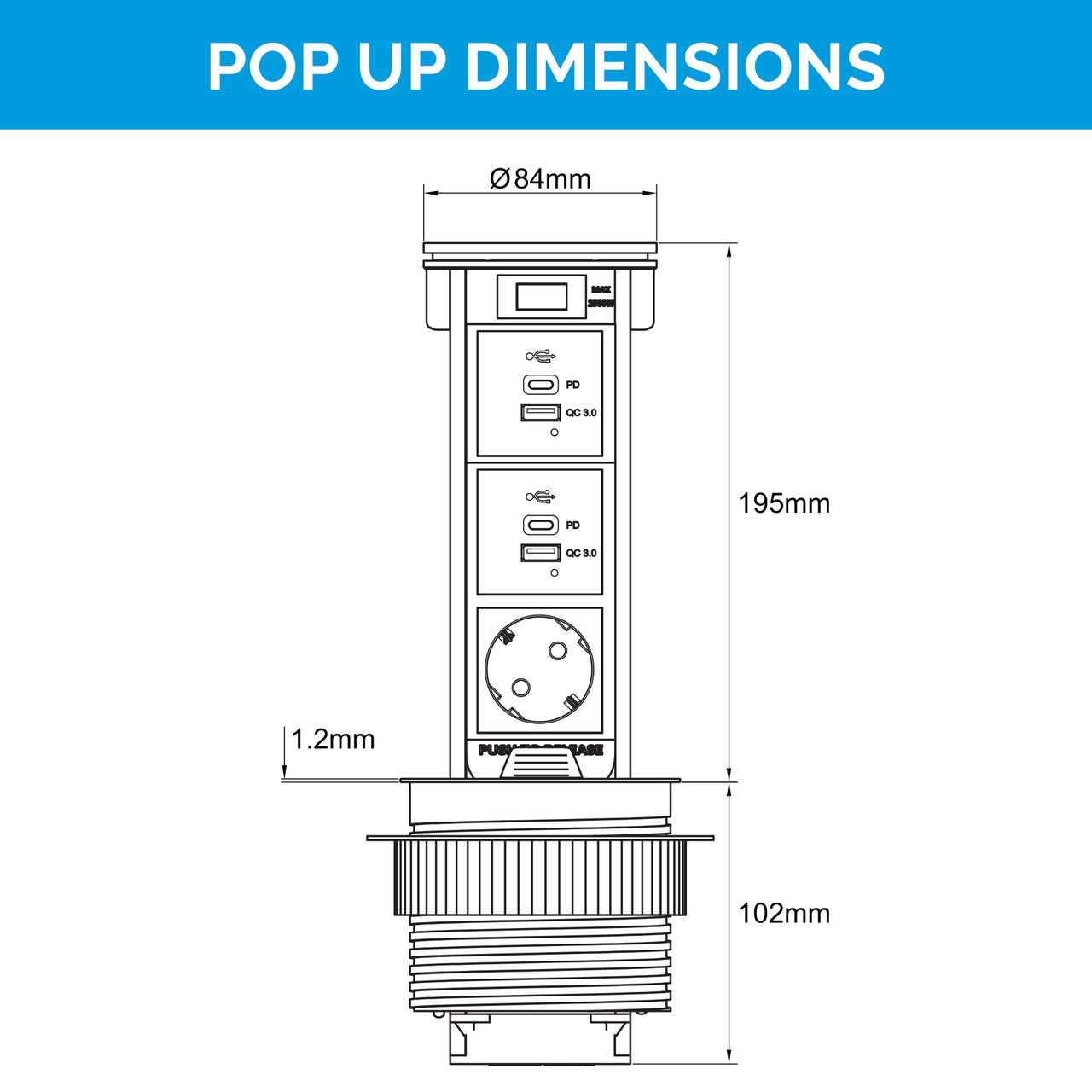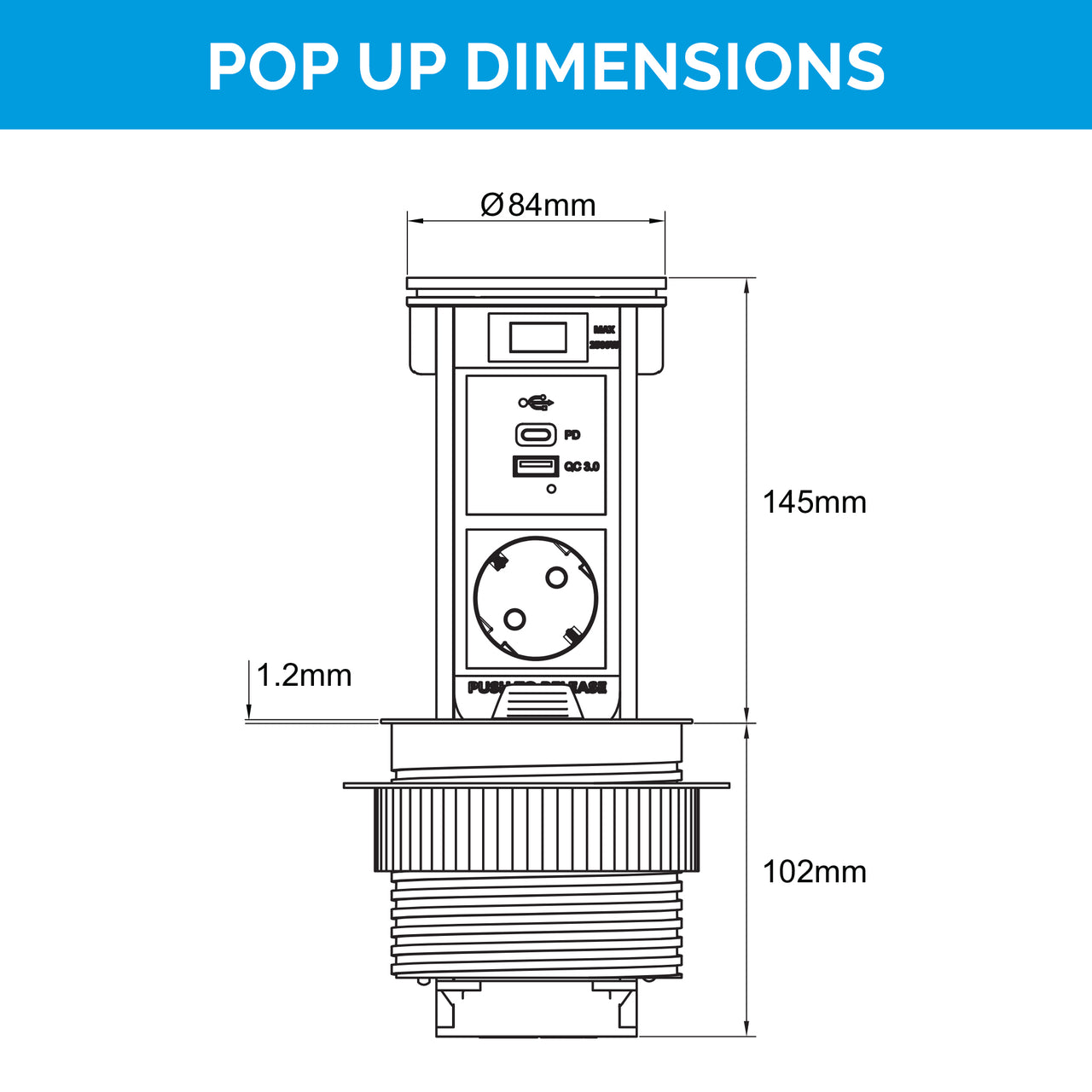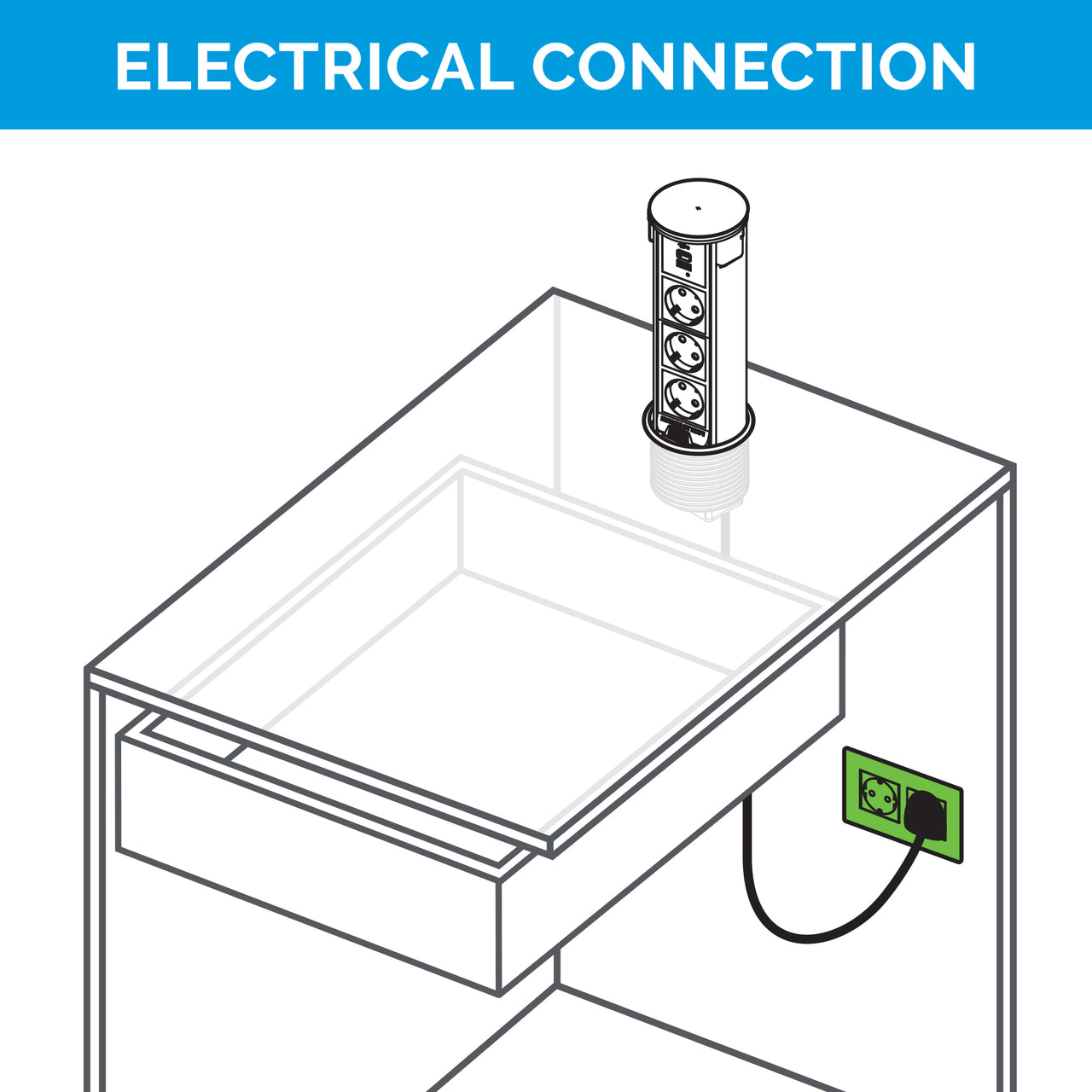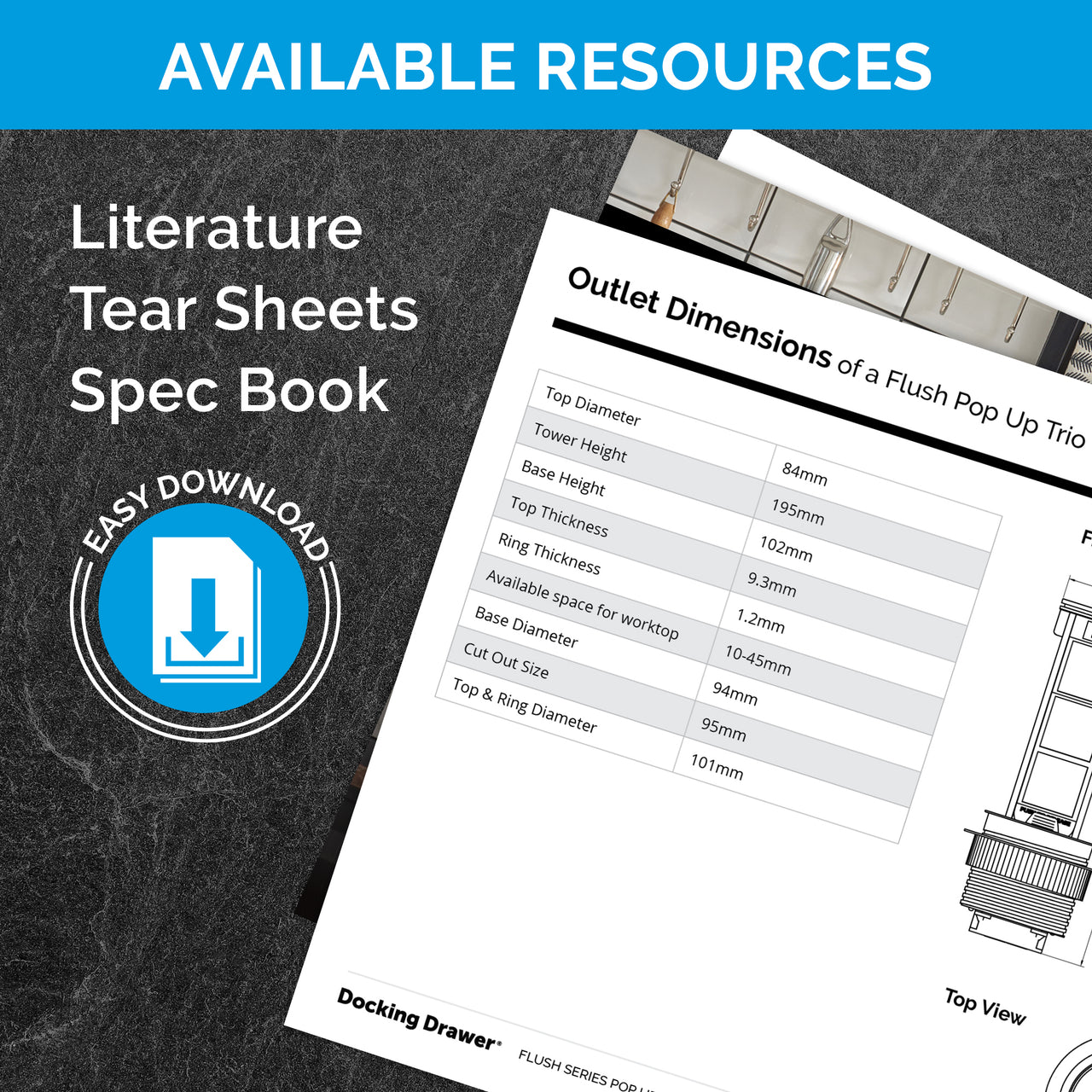 Smart
Docking Drawer Flush Pop Up outlets can be mounted into worktop surfaces, upper cabinets or asa wall pop-out power source.
Simple
Docking Drawer Flush Pop Up outlets are simple to install and easilyconcealed, as they sit just 2mm above the worktop surface when closed.
Safe
CE Listed featuring tamper resistant outlets and USB-C (PD) ports with an internal thermoregulator toprevent electronics from overheating.
Spec Book
All the specs, measurements and drawings needed to plan your pop up outlet project.
DOWNLOAD NOW
Tear Sheets
Easily share tear sheets and Docking Drawer project details with your team. 
DOWNLOAD NOW
Installation Manual
Flush Pop Up outlet installation is easy with our step by step guide.
DOWNLOAD NOW
See What Our Customers Are Saying